Use this checklist to determine if your brand positioning is right on track or missing the mark.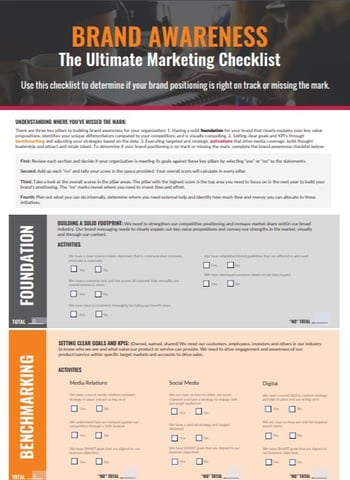 There are three key pillars to building brand awareness for your organization:
1. Having a solid foundation for your brand that clearly explains your key value propositions, identifies your unique differentiators compared to your competitors, and is visually compelling.
2. Setting clear goals and KPI's through benchmarking and adjusting your strategies based on the data.
3. Executing targeted and strategic activations that drive media coverage, build thought leadership and attract and retain talent.
If you're ready to challenge the status quo and transform the way you engage with your audiences, we can help.
What we do:
We are dedicated to helping B2B companies strengthen their competitive stance in the market, elevate their status as industry thought leaders, and position them for growth on a global scale.