PR For The Digital Age
The role of PR has expanded dramatically. In this new world, PR agencies must keep new things in mind in order to succeed. They must also be nimble enough to adapt to future disruptions, because the Digital Age simply doesn't stand still.
While the Digital Age has redefined the ways we connect, create and collaborate, the fundamentals
of effective PR still apply. With nearly two decades of experience developing innovative, data-driven campaigns for brands in several industries, Airfoil can help you engage and motivate your ideal audience.
In this eGuide you'll discover:
Why social is the new Google

How to prepare for the video-first revolution

The best platforms to capture the attention of journalists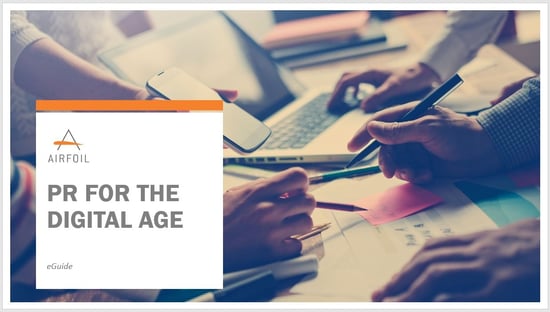 Grab your copy today!