Royal Oak, Mich. – August 2, 2018 – Airfoil Communications, together with its recently launched peer agency Airfoil Digital, announced today five new additions to the agencies and two promotions. Airfoil is an independent technology-focused PR and marketing communications firm, while Airfoil Digital specializes in creating digital strategies for clients.
The staffing changes enhance agency teams that deliver consultation and services in the areas of analytics, advertising, social media marketing, search engine optimization (SEO), demand generation, and video production.
"We are excited to announce these changes to our staff in response to the continued growth we are seeing with existing and new clients," said Airfoil CEO Lisa Vallee-Smith. "Marketing channels are becoming more diverse, and they demand new levels of expertise to maintain effectiveness. These expansions and promotions within our team better position us to anticipate the needs of the businesses we serve, helping us deliver the best public relations and marketing results possible."
Airfoil Communications is pleased to announce the promotions of the following professionals: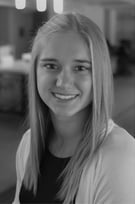 Danielle Homic, social media specialist. Homic was recently promoted to social-media specialist after joining Airfoil as a social-media coordinator in 2017. In her new position, Homic will support several of the agency's technology accounts by creating, optimizing and delivering content for social-media and influencer-marketing campaigns. She holds a bachelor's degree in advertising from Michigan State University with a minor in PR. Prior to joining Airfoil, Homic held positions related to PR and digital marketing at Martin Waymire, Ford Motor Company, and Quicken Loans.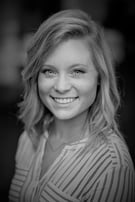 Rebecca Courtney, senior account executive. Courtney was recently promoted to senior account executive after joining Airfoil as an account executive in 2016. In her new position, Courtney will support several agency accounts by developing and implementing media-relations strategies to ensure clients' stories are told. She holds a Bachelor of Arts (B.A) degree in Public Relations and English from Purdue University. Courtney began her career in entertainment PR, she then shifted her focus to technology PR after serving as senior media relations specialist at a boutique PR agency in Chicago.
In addition to the promotions, Airfoil Communications is pleased to welcome the following professionals to its staff: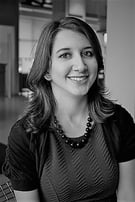 Elise Shire, account coordinator.
Shire provides support for several of the agency's technology accounts, including Parrot, Shopify and TechSmith. She holds a bachelor's degree in journalism from the University of Michigan-Flint. Most recently, Shire served as a reporter at
The Oxford Leader
She has also interned at Southfield Public Schools and at VanDyke Horn Public Relations in Detroit, where she supported numerous PR and marketing campaigns for Detroit-area companies and organizations.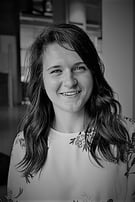 Kelsea Fitzpatrick, account coordinator.
Fitzpatrick provides support for multiple technology accounts, including Faurecia, eoStar and Relayr. She is a recent graduate of Central Michigan University with a bachelor's degree in integrative public relations and a minor in leadership. Prior to joining Airfoil, Fitzpatrick served as a PR coordinator for Franco Public Relations Group in Detroit. She has also supported the Historic Ford Estates in project-based efforts to enhance internal communications.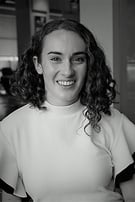 Chloe Huard, account executive.
Huard provides media-relations support for numerous technology accounts, including Village Green, Michigan State Housing Development Authority and Bosch. She holds a bachelor's degree in journalism from Michigan State University with a specialization in PR and a minor in Spanish. Prior to joining Airfoil, Huard served as a media/marketing communication coordinator at Lezotte Miller Public Relations in Lansing, Michigan, where she supported media-relations and marketing efforts for Michigan-based associations, nonprofits and educational institutions.
Airfoil Digital has also hired two specialists to bolster and expand the new agency's growing team of digital-marketing professionals.
"These additions to our team will help deliver proven techniques and strategies to our clients, helping them grow, maintain and scale their digital-marketing efforts," said Airfoil Digital President Jon Pielak. "As our team continues to grow, Airfoil Digital will guide clients to efficient marketing strategies that will translate campaigns into increased revenue."
Airfoil Digital is pleased to welcome the following professionals to its staff: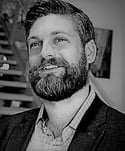 Ben Jessup, head of demand gen. In his role at Airfoil Digital, Jessup will help clients understand buyer purchasing behaviors and create strategies to convert lead generation into increased revenue. He holds a bachelor's degree in marketing and a Bachelor of Fine Arts degree in design from Marietta College in Marietta, Ohio. Previously, Jessup lent his talents to architecture, engineering and energy-consulting firms, as well as two digital agencies. He served as leader to the Ann Arbor HubSpot User Group for two years and currently serves as a board member for the Society for Marketing Professional Services Michigan Chapter.

Mike Feuti, insights director. In his role at Airfoil Digital, Feuti will gather data and analytics, provide insight on digital-marketing campaigns and ensure all client strategies are integrated and efficient. Feuti is a self-taught programmer and marketing-technology system administrator. He holds a bachelor's degree in English and French from the University of Hawaii at Manoa. Prior to joining Airfoil, Feuti partnered with several digital and advertising agencies, where he assisted with digital-marketing projects at the local, national and international levels.
About Airfoil Group
Airfoil Communications is a creative marketing and public relations firm with talented professionals in Detroit, New York and Silicon Valley. We partner with cutting-edge companies that believe in the power of communications, serving innovators in the technology, consumer, healthcare, automotive and manufacturing sectors. Our peer agency, Airfoil Digital, generates ongoing demand for your business by activating meaningful content, creating engaging experiences and driving curated traffic. Airfoil Communications and Airfoil Digital are trusted by top brands to help their products, services and reputations soar.

Open positions, including media-relations specialist, are still being filled. Employment opportunities can be found at https://airfoilgroup.com/careers/
Learn more about Airfoil Communications and Airfoil Digital at www.airfoilgroup.com
###