ROYAL OAK, Mich., August 26, 2019 – Airfoil Communications, the communications division of Airfoil Group, an independent public relations and marketing communications firm serving emerging and leading technology companies, has promoted Angela Leon to vice president of strategy & media relations and Stephen Kurily to senior media relations specialist.
"Angela and Stephen are incredible assets to our team who continue to push their personal and professional boundaries to achieve success for themselves, their clients and the agency," said Keith Donovan, president of Airfoil Communications. "These promotions are well-deserved, and we look forward to seeing them grow and thrive in their respective new roles."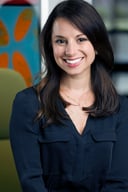 In her new role, Leon, who previously served as director of strategy & media relations with Airfoil Communications, oversees the strategy and execution of various marketing communications programs for clients, as well as contributing to new business development for the agency. Leon possesses over 15 years of experience in developing and executing strategic consumer and corporate communications programs that drive measurable business results.
Throughout her career, Leon has helped launch more than 40 products and technologies for clients including General Motors OnStar, Bosch North America, Brookstone, Parrot, eBay Motors, the Consumer Electronics Association (now CTA), Blue Cross Blue Shield of Michigan, Syneron, and Zero Mass Water. Her work on the 2017 homeownership campaign for the Michigan State Housing Development Authority (MSHDA) received a PRSA Silver Anvil Award.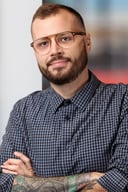 Kurily, whose notable client experience includes Bosch North America, Peloton Technology, Mercedes-Benz Financial Services, Daimler Mobility, eBay Motors, Parrot, TechSmith, and Shopify, is responsible for driving the media relations strategy development, implementation and execution on behalf of clients. Before joining Airfoil in 2016, Kurily served as a public relations intern for the Clinton-Macomb Public Library, and as a public relations volunteer for Paws for Life Animal Rescue. He received a bachelor's degree in public relations, advertising and applied communications from Eastern Michigan University in 2016.
To learn more about Airfoil Group's services, client successes, and career opportunities, visit www.airfoilgroup.com.
About Airfoil Group
Airfoil is the agency for launching businesses, brands, and products. Airfoil is recognized for delivering strategic solutions built on research-driven insights and calculated creative communication risks. The firm develops strategies that maximize clients' competitive advantages in local, national and global business markets, and with target audiences through traditional and emerging channels.
Airfoil's team of progressive account professionals and vital global partners apply a multidisciplinary lens to client communication challenges, providing content development, design, digital marketing, research, public relations, advertising and social media services to help meet their objectives. The firm elevates positioning for brands across consumer, enterprise, health care, auto and industrial segments.
Since its founding in 2000, Airfoil has built a reputation for results and earned its placement on prestigious industry lists like O'Dwyer's "Top 50 Independent Public Relations Firms," The Holmes Report "Top 12 Technology Firms," and Advertising Age "Best Places to Work." The firm has earned numerous accolades including PRNews "Small Agency of the Year," PRSA's "Silver Anvil Award of Excellence" and "Silver Anvil Award of Commendation," and multiple Hermes Creative awards.
###
Media Contact:
Chris Austin
248.304.1447