ROYAL OAK, MICH., January 14, 2020 – Airfoil Group, an independent public relations and marketing communications firm serving emerging and leading technology companies, recently added three new hires to its growing roster of professionals across its communications and digital divisions:
Brittni Borrero, Account Supervisor, Airfoil Communications
Amanda Braniecki, Account Supervisor, Airfoil Communications
Shane Torrey, Marketing Technologist, Airfoil Digital
"At Airfoil, our team of marketing and PR professionals is hyper focused on client success and continually supplying fresh new ways of thinking to help our clients meet their communications goals," said Keith Donovan, president of Airfoil Communications. "Brittni, Amanda, and Shane bring a wealth of knowledge and experience to their respective roles and have already made an immediate and positive impact on the execution of strategic communications initiatives for Airfoil's clients."
As Account Supervisors, Borrero and Braniecki are responsible for liaising with clients to understand their goals and objectives, overseeing the creation and execution of client communications plans, and reporting on successes that demonstrate the business value of Airfoil's marketing and communications programs.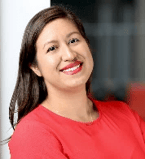 Prior to joining Airfoil, Borrero spent four years with The Quell Group, most recently serving as a senior account executive where she managed client service and marketing communications aspects of various automotive, manufacturing and plastics accounts. Before that, Borrero spent three years with Gelia, where she focused on public relations activities for accounts covering the automotive, power and energy, and building construction industries.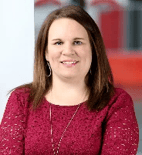 Braniecki comes to Airfoil after spending seven years with Identity, another metro Detroit-based PR agency, where she focused on media relations and client management. While there, she was instrumental in the establishment and growth of the firm's consumer practice area, working with clients like Applebee's, Olga's Kitchen, Del Taco and more.

Torrey joins the Airfoil Digital team as a marketing technologist, responsible for researching and implementing a variety of technology solutions that generate demand for clients and the agency, including digital advertising platforms, email marketing platforms, content management systems, and business insights platforms. Torrey previously worked for a series of start-up companies, like Gentleman's Box and Mi Padrino, helping them develop their products and services, and grow brand awareness among target markets through digital strategies.
To learn more about Airfoil Group's services, client successes, and career opportunities, visit www.airfoilgroup.com.
About Airfoil Group
Airfoil is the agency for launching businesses, brands, and products. Airfoil is recognized for delivering strategic solutions built on research-driven insights and calculated creative communication risks. The firm develops strategies that maximize clients' competitive advantages in local, national and global business markets, and with target audiences through traditional and emerging channels. Airfoil's team of progressive account professionals and vital Worldcom partners apply a multidisciplinary lens to client communication challenges.
Since its founding in 2000, Airfoil has built a reputation for results and earned its placement on prestigious industry lists such as O'Dwyer's "Top 50 Independent Public Relations Firms," The Holmes Report "Top 12 Technology Firms," and Advertising Age "Best Places to Work." The firm has earned numerous accolades including PRNews "Small Agency of the Year," PRSA's "Silver Anvil Award of Excellence" and "Silver Anvil Award of Commendation," and multiple Hermes Creative awards.
###
Media Contact:


Chris Austin
Sr. Media Relations Specialist
248.304.1447