Michigan-based PR firm adds VP, Strategy & Client Service and Senior Art Director
ROYAL OAK, MICH., October 31, 2019 – Airfoil Group, an independent public relations and marketing communications firm serving emerging and leading technology companies, has welcomed two new senior level hires to its team of marketing and communications professionals: Whitney McGoram, vice president, strategy and client service, and Donna McGuire, senior art director.
"Whitney and Donna both possess an incredible aptitude for generating meaningful results on behalf of their clients. From creating and launching brands to increasing awareness with target audiences, they have worked with some of the country's most notable organizations to execute successful strategic communications initiatives," said Keith Donovan, president of Airfoil Communications. "We're excited for them to join the Airfoil team and leverage their skills and expertise with our growing roster of clients."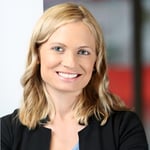 McGoram is responsible for supporting Airfoil Group's communications division, where she leads strategic client planning and management across the agency's accounts with an ultimate focus on helping account teams exceed client expectations. She also contributes to new business development for Airfoil Communications, including client prospecting, needs analysis, and proposal development. McGoram possesses more than a decade of experience developing and executing integrated communications plans on behalf of clients in industries like health care, technology, financial services, government, and consumer brands. She previously served as an associate vice president at Finn Partners, where her client roster included Blue Cross Blue Shield of Michigan and Comcast Business. She earned her master's degree in strategic public relations from George Washington University and her bachelor's degree in political science from Boston University.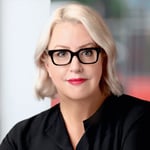 As Senior Art Director, McGuire works with account teams, clients and new business prospects to align creative strategy across programs, campaigns and projects. This includes developing and delivering fresh, innovative concepts and ideas, and working with Airfoil Group's digital and communications divisions to take creative projects from ideas to activations. She has more than 20 years of experience as a visual storyteller, mentor, and creative consultant. Prior to joining Airfoil Group, McGuire served as associate creative director on Chevrolet CLM at MRM/McCann, and before that spent 17 years at Campbell Ewald. She graduated from the University of Michigan with a Bachelor of Fine Arts.
To learn more about Airfoil Group's services, client successes, and career opportunities, visit www.airfoilgroup.com.
About Airfoil Group
Airfoil is the agency for launching businesses, brands, and products. Airfoil is recognized for delivering strategic solutions built on research-driven insights and calculated creative communication risks. The firm develops strategies that maximize clients' competitive advantages in local, national and global business markets, and with target audiences through traditional and emerging channels.
Airfoil's team of progressive account professionals and vital global partners apply a multidisciplinary lens to client communication challenges, providing content development, design, digital marketing, research, public relations, advertising and social media services to help meet their objectives. The firm elevates positioning for brands across consumer, enterprise, health care, auto and industrial segments.
Since its founding in 2000, Airfoil has built a reputation for results and earned its placement on prestigious industry lists like O'Dwyer's "Top 50 Independent Public Relations Firms," The Holmes Report "Top 12 Technology Firms," and Advertising Age "Best Places to Work." The firm has earned numerous accolades including PRNews "Small Agency of the Year," PRSA's "Silver Anvil Award of Excellence" and "Silver Anvil Award of Commendation," and multiple Hermes Creative awards.
###
Media Contact:


Chris Austin
Sr. Media Relations Specialist
248.304.1447