ROYAL OAK, Mich., April 3, 2018 – Airfoil Group, a marketing communications and public relations agency for global technology businesses, today announced the promotion of Amy Bryson to the role of senior vice president.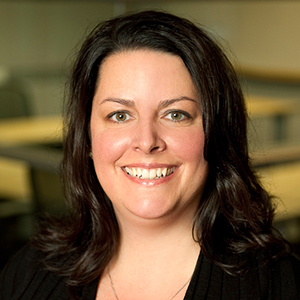 In her new position, Bryson is responsible for managing the strategic planning and client success for clients that include Shopify, eoStar, DriveLock, Oakland University, and relayr. In addition to leading cross-functional teams of account professionals, Bryson is responsible for new business development. Bryson's industry expertise includes small business, enterprise technology, security software, and internet of things (IoT), collaboration software, and manufacturing technologies.
"It's an exciting and transformational time to be in communications working with technology companies," said Bryson. "I'm excited to be a key member of our agency's leadership team as we dive into new areas of technology and to help them achieve not just their communication goals, but their business objectives."
Bryson has more than 20 years of experience in marketing communications with a focus on business and consumer technologies. She joined Airfoil in 2006 as an account director when she managed the U.S. media relations program for Microsoft's enterprise group, helping to support its sales initiatives in major markets across the country. Bryson is a graduate of Central Michigan University, where she received a bachelor's degree in journalism.
"For more than a decade I've had the pleasure of working alongside Amy," said Lisa Vallee-Smith, CEO, Airfoil. "From her dedication to the success of our clients, to her creative ideas and bold thinking, Amy continues to serve as a source of inspiration for me and the entire agency. We, along with the businesses we represent, will continue to benefit greatly from Amy's leadership in her new role as senior vice president."
About Airfoil
Headquartered in Royal Oak, Mich., with offices in San Jose, Calif., and New York Airfoil is an independent public relations and marketing communications firm that since 2000 has served as the perceptual architect for many of the world's best-known technology businesses.
Airfoil's team of progressive account professionals and global partners apply a multidisciplinary lens to client communication challenges, including strategy, content development, design, research, public relations, advertising and social media. Airfoil has built a reputation for results and earned its placement on prestigious industry lists such as O'Dwyer's "Top 50 Independent Public Relations Firms," The Holmes Report "Top 12 Technology Firms," PRSA's "Silver Anvil Award of Excellence" and "Silver Anvil Award of Commendation," and Advertising Age "Best Places to Work."
###