If you've ever said this to your team or been on the receiving end hurrying to summarize some new sales collateral and hopped onto iStock to stitch something together, stop. It's already too late. Audiences on social expect more intentional, thoughtful content in their newsfeeds.
Five to ten years ago, your social content didn't need to be as dialed in as it does now. Think of a social feed like a storefront's window. In the past, there was room for a lot of items in the window given the platforms were still growing. However, more and more people joined and users started sharing more photos and status updates. In addition, advertisers have doubled their investment social ads since 2017 and that investment projects continued growth. The only problem? The size of the storefront's window hasn't grown making it harder than ever to get attention.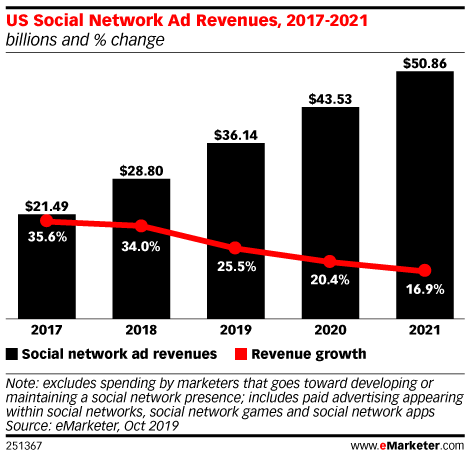 Today, the right social strategy starts well before any content reaches a channel. It's time to build a more connected strategy. Marketers have traditionally taken a siloed approach to social marketing initiatives given the capabilities, channel and process were different. But the power of social media is to bring data and people together so start designing content to do it.
To that degree, social media will always present a unique challenge. How do you educate and guide clients, teams, and colleagues about social when the majority of them are users with opinions of their own?
I'll never have a complete answer to that question, but remember, great social assets are intentionally created, not thrown together.


Here are three best practices Airfoil uses when crafting social media content.

Design
There was a time when I thought every single social channel needed unique content. However, after spending countless hours driving myself crazy, I realized great content transcends individual channels.
Hell, Facebook, Instagram, and Twitter have been taking content from Reddit for at least fifteen years. Your digital assets don't need to be designed for every social channel, but they do need to be designed with social in mind. Great content transcends channels and with 72% of US adults having at least one social profile, chances are the right person will see it with the right targeting.
One rule here is to be sure your formatting is appropriate. If you have questions on this, tweet me, because that could be its own blog post.
Also, please be mindful of overbranding.

Objective
Before you publish anything, stop, take a breath, and ask yourself what your post's desired outcome is.
If that isn't immediately clear to you, rewrite it until the action is apparent. When you have information you're excited to share, it's extremely difficult not to shout it from the top of every roof. The two objectives I always take into consideration when writing posts are awareness and consideration.
For example, if you're ramping up your presence on LinkedIn and running ads for the first time, this is not the time to ask your audience to take action but it is the time to introduce yourself to the right people. Run awareness ads similar to the billboard on the side of the highway. Keep the text short and sweet and work with your graphic designer to make the visual stand out. You just want the audience to notice you. Do not have your audience click out of the social channel or app.
Once you've introduced your company and built rapport with the audience through an awareness ad, it's time for consideration. You wrote a killer blog post and want to multiply the exposure beyond your mom and a handful of loyal coworkers. We get it. Pair a juicy nugget from the blog with a strong call to action to get your audience off the social channel and into your HubSpot contacts. The audience's expected actions for this post are video views, app installations, website clicks, engagement with the post, and follower growth.
Showcase your digital assets by creating a series of posts mixing awareness and consideration objectives. Don't merely post one time and be done!
Just Say "No" to that posting quota
Every year I attend a handful of conferences, webinars or networking events. Without fail, one of the presenters says something along the lines of:

"If you don't maintain an active presence on your social media profiles, customers will likely choose another business when searching for local products and services.
But, posting too often will leave your followers feeling overwhelmed and give you a negative reputation. Do this for too long, and they'll unfollow you."

Frankly, I disagree. There's no magic number or cadence, so don't feel like you need to hold yourself to a certain standard. Instead, use a social listening tool like Sprout Social to measure what time of day and what day of the week your posts get the most visibility and engagement then match them up to your personas. Once you discover what day and time align with your company's personas, organize your content around those times.
Post when you have something interesting to say or can add value to the newsfeed. Part of making the most of your owned social assets is not cheapening the experience of following you.
Think about it, if you're lucky, one out of every five posts reaches your followers; You have to make sure each of those five posts leaves a great impression.
Everything has gone digital changing how we consume content. Publishers, writers and creators need to design content which fits channel strengths rather than leaving it up to community managers or social specialists to make it work. You're investing a lot in producing great content for your audience now it's time for us to help you build an effective distribution strategy to multiply the exposure of your investment.