And I'm not talking about getting on one knee.
When it comes to followers and likes, it's not just about the numbers. Five years ago, brands were spending millions of dollars to grow the size of their online communities with the promise it would help educate customers and increase sales. Fast forward to the present and organic engagement with "your" online community is less than 1 percent. The sad news is that the community you grew and fostered relationships with is rarely being served your content. Organic engagements have flatlined.
So, what happened?
Facebook started squeezing marketers in 2014 to increase the amount of "meaningful content" users would consume. By meaningful, the platform meant paid. Other social platforms quickly followed suit. Therefore, no matter how many people follow or like your page, organic social media is no longer an effective way to reach your audience. Social platforms' ranking algorithms now rank posts in this order: friends and family, paid content, then organic content. Aside from validating the quality of your content, engagements show your audiences' affection toward your brand.
Vanity metrics, such as page likes, provide your brand credibility to potential new customers and community members, but to make the biggest impact and get the most value out of your ad budget, you must now focus on engagement rate.
What is engagement rate?
Better engagement means better results. I'm talking likes, comments and shares. While social engagement doesn't equate with direct sales or loyalty, it is an accurate measure of how well the content connects with your audience. Let's look at an example.
Selena Gomez has the largest following on Instagram with 127 million followers, roughly one-third of the U.S. population. Her mass commercial appeal also makes her VERY appealing to many brands. However, I urge you to look past all her redeeming qualities and 127 million Instagram followers…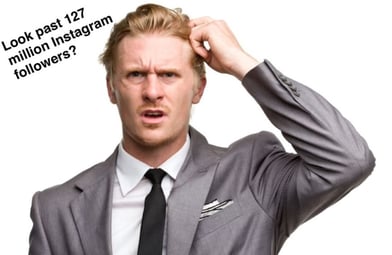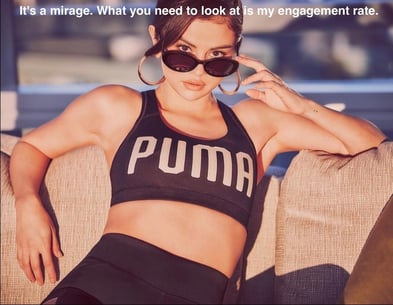 Yes, look past 127 million Instagram followers and check out her engagements (likes and comments). On average, Selena gets 3.6 million engagements per post which puts her engagement rate at 2.81%. Industry average for engagement rate is 3.31%. Before we go any deeper, I am not saying the exposure to these 127 million people won't help your brand, but from a VALUE standpoint, it would be most appropriate to quote Selena… "It ain't me."
To get the most value, you need to look at the engagement rate of a campaign—the percentage of people who saw a piece of content or ad and engaged with it.

Image from Online Advertising Guide
Bottom line, the engagement rate paints a far more accurate picture of what is happening on your social channels. It reflects how many people are connecting with your brand by liking and sharing content. Worry less about your audience simply seeing you, remember, it's engagement season.
For more insights on social engagement, connect with us.